Low vision technology: Your roadmap to knowing and understanding the options
According to the CDC, approximately 12 million people 40 years and over in the United States have a visual impairment.  At the same time, low vision assistive technology has exploded in recent years, with a global market size evaluated at $3.9 billion in 2021 and predicted to hit $13.2 billion by the end of 2030.  Whether you have low vision or care for someone else who does, navigating through the seemingly endless options can be overwhelming and confusing. Here, we'll provide a clear, simple breakdown on the different technology categories, and offer strategies for engaging the advice of experts along the way.  By the end of this guide, you'll have a clear path to follow, which will help you formulate a plan for living well while managing vision loss.
Table of Contents
Like a skilled travel agent, we must take into account each person's unique needs, preferences, and goals on the journey to living well with a visual impairment.  The goal of this roadmap is to help you discern which strategies, resources, and solutions are right for your particular situation.
For each category, we'll offer links to articles that will help you "plan your route" or "add an excursion" as you navigate your way along our low vision technology roadmap.
Terms to know
Low vision
According to Mayo Clinic, low vision is impaired vision that cannot be corrected by glasses, surgery or medication.  The most common cause of low vision is macular degeneration, an age-related disease that causes blurred or reduced central vision.
Assistive technology
Assistive technology encompasses the products, devices, and systems that enhance learning, working, and daily living for persons with disabilities.  Low vision assistive technology aids specifically help people with vision loss, usually either by enhancing or augmenting remaining sight. Assistive technology may be used by individuals in the home, at school or on the job; by institutions, like schools or libraries; and by medical and rehabilitation professionals.
Low vision aids
A low vision aid is a device designed to help people living with low vision improve their visual performance.  The term "low vision aid" is used interchangeably with the term "low vision device."  Low vision aids range from low-technology optical magnifiers to high-tech digital magnifiers and wearable devices. Plan your route: Learn more about low vision aids. Add an excursion: Explore our related content.
Low vision aids for macular degeneration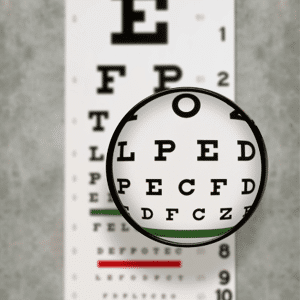 A low vision aid for macular degeneration is designed specifically for people with central vision loss due to a macular degeneration diagnosis.  Often, these types of aids help enhance remaining peripheral vision. Plan your route: Learn more about low vision aids for macular degeneration. Add an excursion: Explore our related content. Why Assistive Technology Matters to Me: Aylette Jenness
Low vision magnifiers
There are two broad categories of magnifiers for low vision: optical magnifiers and electronic magnifiers.  In general, an optical magnifier can be thought of as a traditional magnifying lens, while an electronic magnifier uses a digital display to enlarge an image or text and often incorporates other advanced features, like color contrast. Plan your route: Learn more about low vision magnifiers. Add an excursion: Explore our related content.
Low vision glasses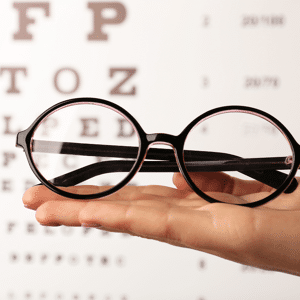 Like low vision aids in general, low vision glasses range from low-tech, such as telescopic lenses, to high-tech, such as augmented reality goggles.  No matter the level of technology, the goal is always to help the low vision patient maximize his or her remaining sight in order to enjoy greater independence and a better quality of life. Plan your route: Learn more about low vision glasses. Add an excursion: Explore our related content.
Low vision clinic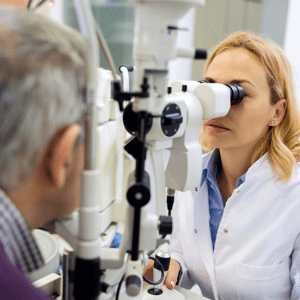 At a low vision clinic, a low vision specialist completes a low vision exam to determine how the patient functions in everyday life, and patients learn how to take advantage of their usable vision, often with prescribed optical devices. A low vision specialist is a critical part of a low vision patient's support system. 1. Regular eye exams are essential for early detection, prevention, and treatment of eye disease.  Additionally, any changes in vision should be discussed and evaluated by a qualified specialist.  People with low vision should take extra care in keeping up with regular appointments in order to preserve their remaining sight. 2. Low vision specialists can recommend low vision aids and refer out to other specialists, such as occupational therapists and rehabilitation counselors, for additional support. Plan your route: Learn more about low vision clinics and how to find a low vision specialist near you. Add an excursion: Explore our related content.
Tips and Reminders for Choosing a Low Vision Technology Aid
Engage the help of a qualified team of professionals, which should include, at minimum, your eye doctor, low vision specialist, and possibly a rehabilitation therapist and low vision technology specialist.  Remember that you may need different tools for different tasks and different stages of vision loss. AdaptiVision's founder and president, Stu Flom, offers five important questions to consider before making a purchase for yourself or a loved one. – What are this person's goals? – Is this person willing and able to adapt to new technology? – What is his/her remaining functional vision, if any? – Does this person have restricted mobility? – What environmental factors come into play? For example, is the person's home large enough for the desired equipment? And what is his or her lighting set-up?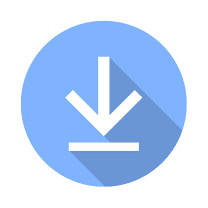 Download the worksheet: 5 Questions to Ask Yourself Before Purchasing Assistive Tech
Additional Resources for Low Vision Technology & More
We have compiled national resources as well as state-based resources for those residing in the New England region.  These include non-profits, educational organizations, eye care providers, rehabilitation facilities, and more. For immediate reference, here is a curated shortlist of resources related to low vision and low vision technology.  (Note: When selected, these links will each open in a new tab.)
Final thoughts on low vision technology
The range of low vision technology available today needn't be overwhelming.  Hopefully, you now have a better grasp of the options, and an easy-to-navigate route toward suitable, personalized solutions.  With guidance from your doctor and other professionals, use your knowledge to take concrete steps in choosing the technology and resources that will best support you. If you need advice or a little help "trip planning" along the way, please reach out to us.  We'll be happy to provide you with a free consultation or product demonstration customized to meet your needs. Request Appointment   Last updated June 19, 2023.
Author Information
By Bethany Wyshak. Reviewed by Stuart Flom.
Sources
ATIA. (n.d.). What is AT? – Assistive Technology Industry Association. Assistive Technology Industry Association. Retrieved June 7, 2023, from https://www.atia.org/home/at-resources/what-is-at/ CDC. (2022, December 19). Fast Facts of Common Eye Disorders  | CDC. Centers for Disease Control and Prevention. Retrieved June 7, 2023, from https://www.cdc.gov/visionhealth/basics/ced/fastfacts.htm MABVI. (2021, August 18). Low Vision Centers – Massachusetts Association for the Blind and Visually Impaired. Massachusetts Association for the Blind and Visually Impaired. Retrieved June 7, 2023, from https://www.mabvi.org/services/referrals/low-vision-centers/ Mayo Clinic. (2022, November 23). Dry macular degeneration – Symptoms and causes – Mayo Clinic. Retrieved June 7, 2023, from https://www.mayoclinic.org/diseases-conditions/dry-macular-degeneration/symptoms-causes/syc-20350375 Mayo Clinic. (2023, April 15). Low vision – Overview – Mayo Clinic. Retrieved June 7, 2023, from https://www.mayoclinic.org/departments-centers/low-vision/overview/ovc-20519042 Zion Market Research. (2022, December 22). Assistive Technologies For Visually Impaired Market Size 2030. Retrieved June 7, 2023, from https://www.zionmarketresearch.com/report/assistive-technologies-for-visually-impaired-market