Description
The All New EYE2 by Eyedaptic – Simulating Natural Vision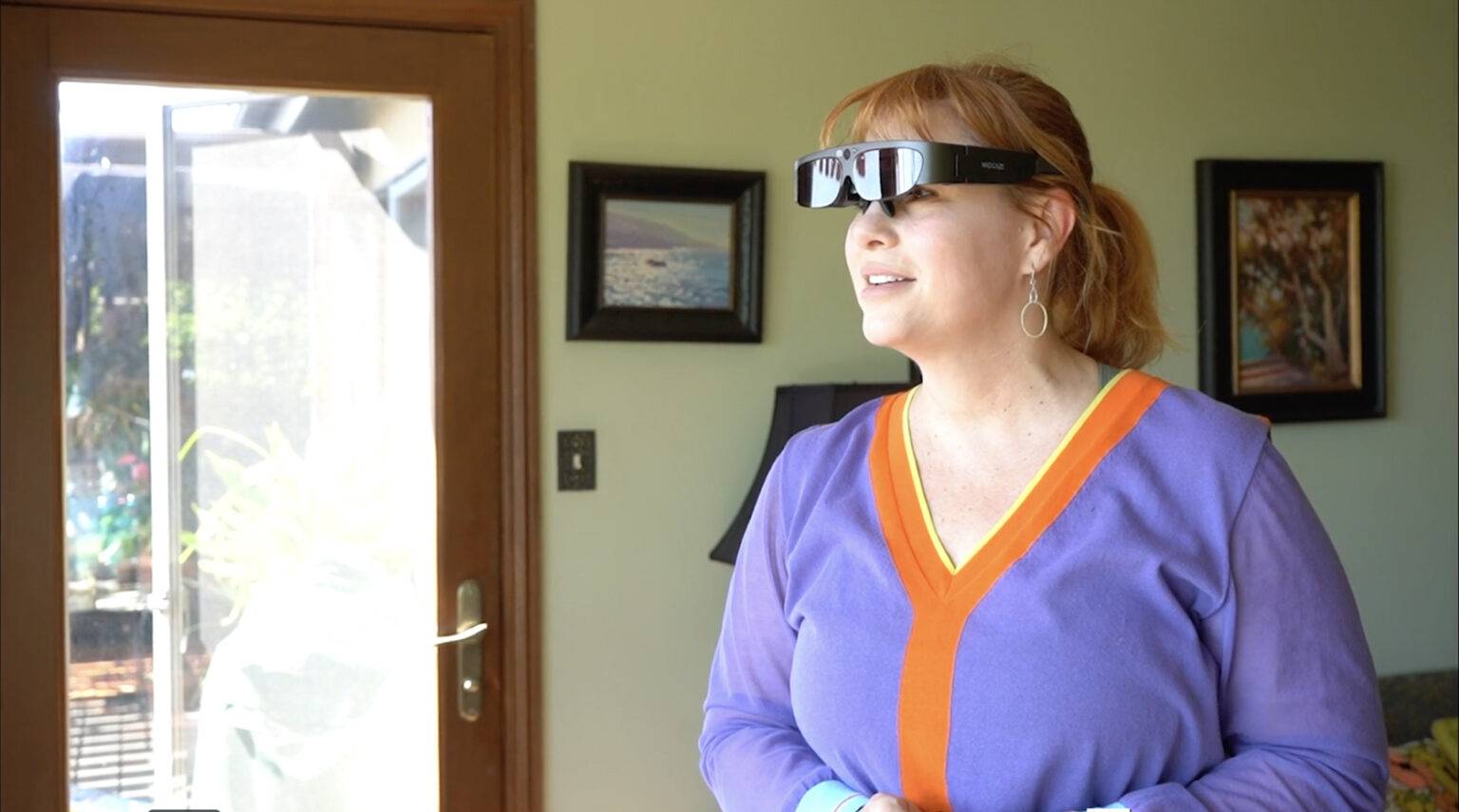 Imagine a small camera that could optimize your functional peripheral vision, capturing your surroundings using simulated natural vision.  That's the basic principle behind the new EYE2 wearable device from Eyedaptic.
Powerful yet simple to operate, the EYE2 uses natural vision software and the latest augmented reality technology to provide a hands-free viewing experience for those with retina-related vision loss, such as macular degeneration.  The goal is to help visually-impaired users lead fuller, productive lives and achieve greater independence.
What can I do with the EYE2?
Designed in conjunction with leading ophthalmology retinal specialists, low vision optometrists and occupational therapists, the EYE2 is perfect for…
Reading
Watching television
Attending plays or concerts
Using a computer
Interacting with others
Other activities of daily living
Key Features
45-degree field of view
Multiple viewing modes

Autozoom: the device learns your desired text size and automatically adjusts any detected text.
Portal mode: Fixed magnification appears within the central portal viewing area, blending with real world surroundings.
Plain zoom mode: Here the user controls full-screen uniform magnification.

Magnification up to 6x
Contrast enhancement
Adjustable brightness for a variety of lighting conditions, including outdoor or low light environments
Comfortable fit, similar to traditional eye glasses, allowing for mobility without restriction
Small, portable charging pack for all-day use
Includes 1-year manufacturer's warranty
Curious whether the EYE2 is right for you?  Set up your free demo today.
Request an Appointment