The all-in-one wearable device for people with visual impairment.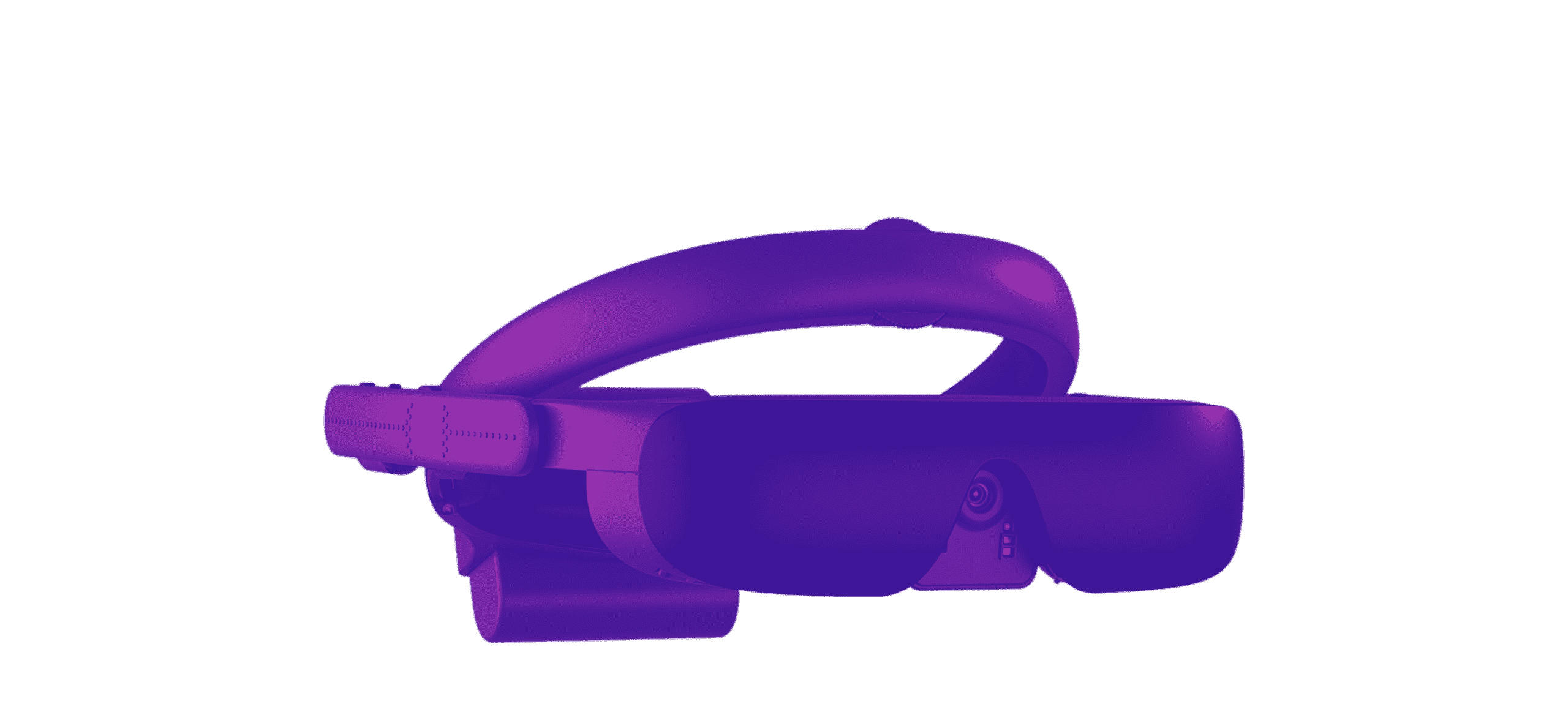 esight 4
FEATURES & BENEFITS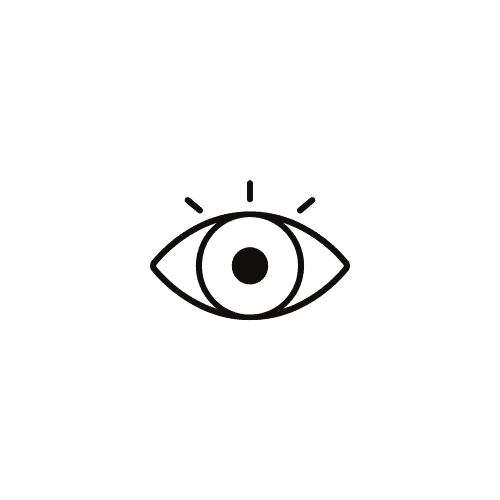 Best visual acuity
eSight users see most things that normally sighted people see. The eSight 4 uses advanced technology to communicate high-quality, detailed, and accurate visual information to the brain, resulting in dramatically improved visual acuity up to 20/20.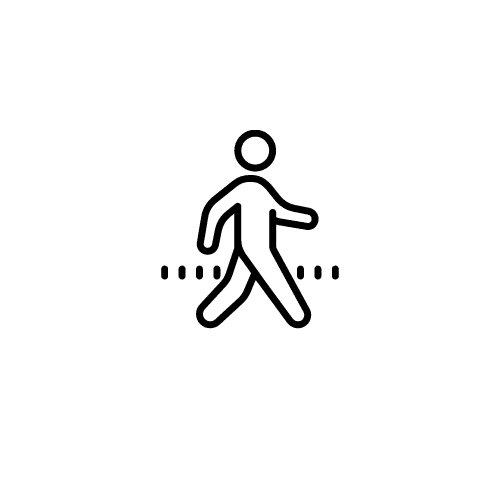 Mobility
eSight 4 is wireless and hands-free. Its design incorporates natural peripheral vision for 100% mobility retention.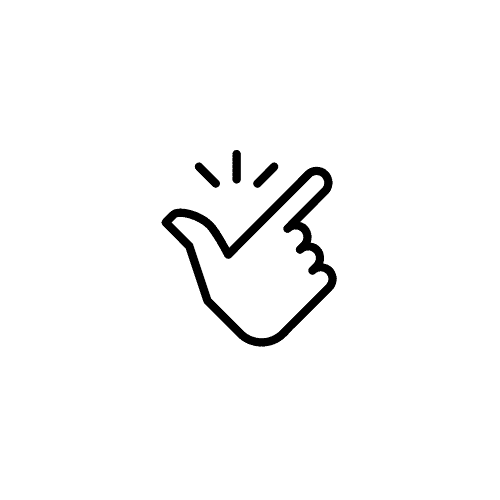 Easy-to-use
Get started right away for immediate enhanced vision and greater independence. The eSight team provides remote onboarding support and training to help you take full advantage of all the device has to offer.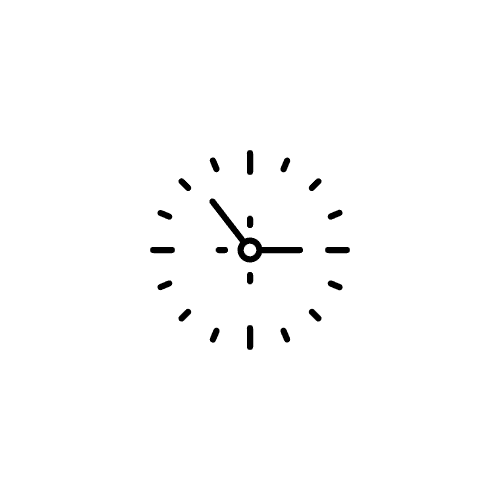 Designed for all-day wear
The eSight 4's lightweight, perfectly-balanced design is supported by an adjustable halo comfort band. Wear it from morning till night; it can even fit comfortably over prescription glasses.
EYE CONDITIONS
Who can benefit from eSight 4?
Typical eSight users have visual acuity ranging from 20/60 to 20/800, some as high as 20/1400, caused by more than 20 different eye conditions including macular degeneration, cataracts, diabetic retinopathy, and others listed here. Remarkably, many achieve 20/20 visual acuity wearing eSight.
Cataracts
Diabetic Retinopathy
Macular Degeneration
Ocular Albinism
Optic Atrophy
Retinal Detachment
Retinitis Pigmentosa
Retinopathy of Prematurity
Stargardt's Disease 
Remote Control with AA Batteries x 2
USB Cable with USB Power Adapter
5 Training Sessions (each 60-90 mins)
"I put the glasses on and started to cry. My youngest son was buckled up in his stroller across the exam room and I was able to see his face for the first time! Everyone was crying in the room."
Jennifer Melanson, special education teacher
"I believe eSight has made me more self-sufficient. It has replaced all the other devices I used to use."
"I am finally getting my life back as of about 9 months ago, and right now I've got a new reason for living: my eSight glasses."
Larry Kupner, blind father and veteran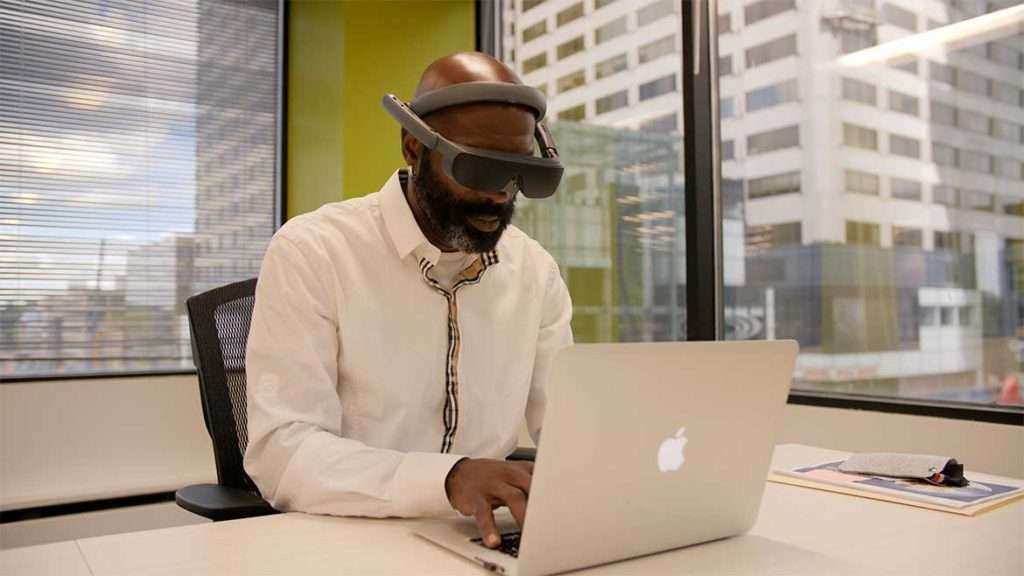 "With eSight, I have a certain sense of independence."
With eSight, Tony Babb was able to see for the first time in 38 years. He can now do things that other people might take for granted, like seeing the faces of loved ones, taking his kids out for bike rides, and working independently.
"it blew my mind."
Since using eSight, Zora Natanblut has discovered a new sense of confidence and independence. She has walked two half-marathons, participated in the Senior Olympics, and written a memoir.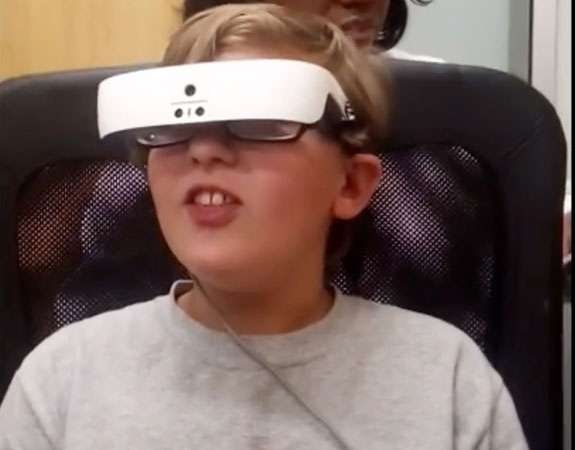 "WOW."
Eleven-year-old Ariel Reynolds, who is legally blind, was able to see her father for the first time when she put on her eSight. Now, she can look forward to the activities every child should get to enjoy, like seeing the animals at the zoo.  
discover
Why choose eSight?
With so many wearables on the market, it can be difficult to find the right device to fit your needs and lifestyle.  Here is what sets eSight apart.
More comfortable
Can be worn all day, indoors and out, with 100% mobility
Looks more like eyewear than a mask
Controlled wirelessly
Preserves peripheral vision
Zero lag
Customizable
Eliminates the need for multiple devices
Superior image quality 
Updated automatically through the cloud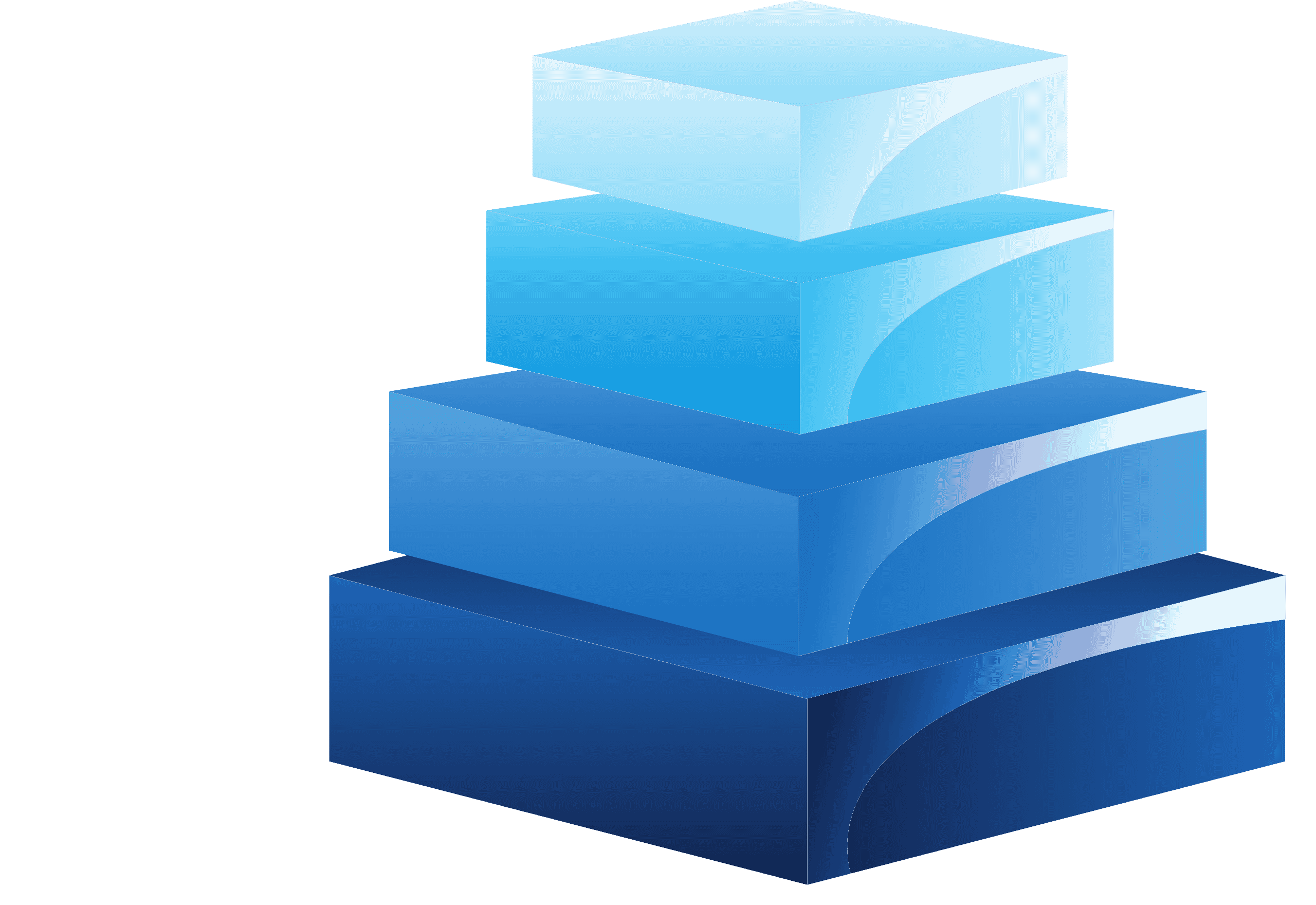 Pricing
Buy with Confidence
Everything you need to get started.
Includes the eSight 4 plus all accessories, carrying case, onboarding support, 5 live coaching sessions, and lifetime automatic updates. See product page for more information, including our return policy.
Take the First Step Today
Schedule a free, no-obligation consultation with us today to find out if eSight is right for you.